Hardware meets software: embedded systems
Embedded systems are indispensable both in the form of consumer products such as household appliances or consumer electronics, and in the industrial sector. The development of embedded systems differs in many areas from classic software development: in addition to special technologies, such as radio protocols or software frameworks, energy and storage efficiency also play a role, depending on the application.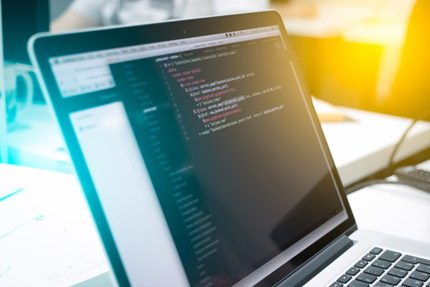 OTARIS creates a concept together with you and is glad to advise you in the planning phase of your system. Together with you, we select the right technologies and the appropriate hardware, create a prototype and develop a functional and secure system for your use case. If required, such as for Industrial Internet-of-Things (IIoT) applications, we develop concepts for cloud connections for you. If very large data volumes occur or real-time data is required, such as in Industrial Internet-of-Things (IIoT) applications, we relieve your cloud servers via a cloud/edge computing architecture.
With extensive experience, both in the B2B sector and in research projects such as Tacnet 4.0 or Glassistant, we develop your embedded system quickly and reliably – whether it's microcontroller applications, wearables, UI applications or customized Linux operating systems.
Our Services:
Programming of embedded systems (C, C++, Qt, Arduino)
Development of microcontroller applications
Development of wearables
Development of embedded Linux systems (Yocto, Buildroot)
Creation of hardware prototypes
Testing and documentation
Connection to cloud and edge computing