The interface to the user
To remain competitive, mobile solutions are irreplaceable. A mobile application can provide support for almost any activity. Their use can be used to accomplish a complex task, or enable the optimization of numerous business processes and thus contribute to high profit increases. Whatever idea you would like to realize in the field of mobile applications – we will put your wishes into practice. At OTARIS you will be supported by a team of experts who have years of experience in mobile application development and understand and implement all aspects such as user experience, design, performance and security.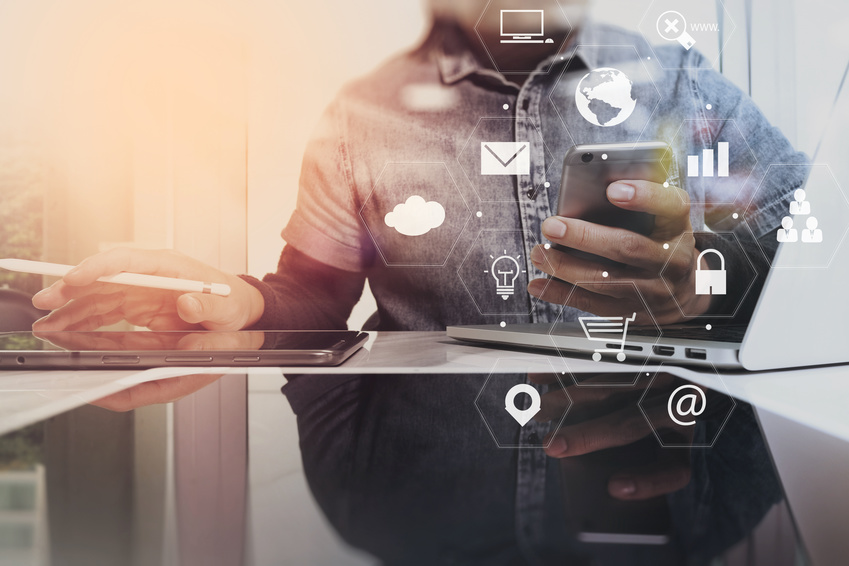 If you want to specifically take advantage of a platform-bound application, you can benefit from our expertise in native software development for numerous smartphone operating systems, such as Android and iOS. If a cross-platform solution is required, the applications can be implemented with HTML5, CSS and JavaScript and are thus available on almost all devices. Of course, there is also the option of combining the best of native and web-based development. The result is hybrid applications that can be used on different platforms and also provide extensive access to the hardware elements.
Besides the correct and user-friendly implementation, we care a lot about your security. Mobile application security is very important to us and is a constant criterion in the development of your software. If you have developed an idea or concept, but are not sure how the application should look like or what exact functionalities are needed, we are glad to advise you. We will create a prototype for you to give you a first idea and support you in the following design and implementation decisions.
Our Services:
Design and implementation of mobile apps for Android and iOS
Development of native and hybrid apps
UX design and usability testing
Security analysis and penetration testing of mobile apps
App marketing and publications in various app stores
Enterprise app development