The solution for surveys and studies
With the ProAUDIT® Suite, flexible and efficient surveys can be designed and organized without deepening technical knowledge. Thanks to integrated panel management, large groups of participants can be addressed at the same time and the results can be evaluated very promptly. ProAUDIT® is particularly suitable for sensitive campaigns with a high demand for trustworthiness and data protection. Therefore, the entire spectrum e.g. from trade fair surveys to medical studies can be respresented.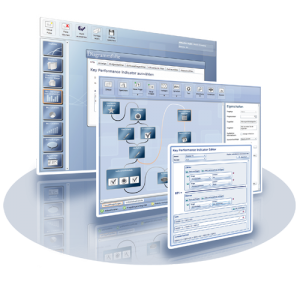 ProAUDIT® is also gladly used to carry out customer and employee surveys (Enterprise Feedback Solution). In this case, both quantitative data from existing systems and qualitative data from audit-based data surveys can be used and processed as data bases via computer workstations or mobile terminals (mobile phones or notebooks). The capture can be done via mobile apps as well as via web access.
Illustration of the entire workflow
With the OTARIS ProAUDIT® Suite, online and mobile surveys can be efficiently planned, executed and evaluated by employees, customers and people in everyday life without programming knowledge. Participants can simply attend via Internet browser. During the ongoing survey, all the received results can be monitored in real-time. The tool is used in the fields of market research, employee surveys, customer satisfaction and quality management.
The Suite supports many different types of questions, such as individual selection, multiple selection, matrix, sorting function, NPS scales, or free-text inputs when creating questionnaires or audits. In addition, questionnaires can be created in several languages, group questions can be combined, questionnaires can be started on an event-based basis, or existing questionnaires can be loaded as templates.
Clear presentation of the results
Graphic components allow simple and yet customized compilation and presentation of the results. Customer-specific reports can also be created automatically and delivered in various formats. In addition to areas for managing basic data such as users, testers, questionnaires, etc., the system also includes components for calculating and monitoring current results as well as a comprehensive reporting engine. Cockpit functions provide the most important results for detailed monitoring. Automatic alarm messages can be set up via limit values ​​so that you always have the ongoing audit under control.
ProAUDIT® Suite can be purchased with a server or enterprise licensing and operated in its own infrastructure. OTARIS also provides the suite as a Full Managed Service for your campaigns. The suite is operated in managed campaigns according to ISO 27001 certified German data centers.
Please contact us for further information and requests.
Feature overview
Creation of online questionnaires (including mobile browsers)
App questionnaires for numerous mobile phones and tablet PCs
Easy-to-use questionnaire designer
Provisioning interface via SMS or Email
Panalmanagment
Real-time monitoring of results
Numerous question types
Adjustable look and feel
Freely definable form editor
KPI Management
Import & Export interfaces
Automatic report generation including formula editor
Dedicated Rights Management
Client capability
Anonymous or personalized online surveys
Mobile surveys
Corporate Identity compliant approach
Customer or employee groups specific approach
Contact module for master data acquisition
Continuous monitoring (activity index, target achievement, limit value violation)
Multilingualism
Integration into existing IT infrastructures (optional)
Interfaces to CRM / ERM solutions (optional)