Your holistic partner for cyber security
We view IT security as a process that extends across all areas of the company and is constantly evolving. Through customer and research projects, we have established our focus in the areas of Secure SDLC, testing, Industrial Security (OT-Security) and in the implementation of Information Security Management Systems (ISMS).
Protecting the integrity, confidentiality and availability of company-wide IT and thus maintaining information security is one of the most important tasks that a company must face in the advancing digitalization. OTARIS accompanies you as a holistic partner in the transformation to enterprise-wide IT security.
Security made in Germany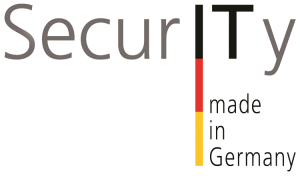 The mark, which is protected by trademark law, is awarded by the IT security association TeleTrusT Deutschland e.V. as a special quality mark to companies that have their headquarters in Germany, whose research and development activities take place exclusively in Germany, whose products do not contain hidden access for third parties ("backdoors") and who undertake to meet the requirements of German data protection law. Companies that bear the mark are thus committed to the highest standards of quality and data protection. As the Bremen regional office of TeleTrusT Bundesverband IT-Sicherheit e.V., OTARIS is committed to promoting security and trustworthiness in the use of IT systems.
Unsere Dienstleistungen:
Development and implementation of security concepts
Vulnerability analysis of infrastructures and end devices
Development and analysis of security architectures (e.g. threat modeling)
Penetration tests and web checks
Implementation of Information Security Management Systems (ISMS) (CISIS/ISIS12, BSI IT-Grundschutz, ISO/IEC 27001)
Independent consulting on IT security products
Source code audits (static and dynamic)
Optimized solution concepts and recommendations for risk minimization in electronic business processes
Advice on data protection and data security
Security analyses in the area of social media
Employee sensitization / security awareness seminars
Support for the introduction of security solutions